Turtle Cupcakes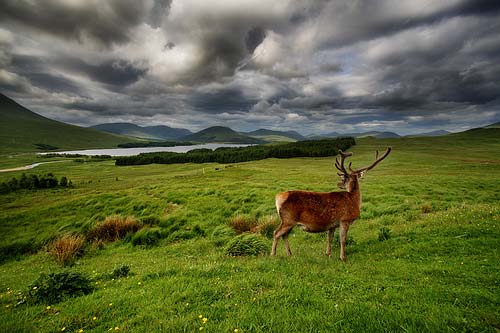 Opening my email this morning, I found a lovely missive from the Pioneer Woman's blog which contained a recipe for Pretzel Turtles. Can you say, "Yum"?
Unfortunately, we're out of mini pretzels and we haven't purchased caramels in a long time. Pretzel Turtles we're unobtainable, at least until we go shopping again. But that didn't stop me from wanting something turtle-inspired. My brain began to search for alternative ways to indulge in lovely mix of pecan, caramel, and chocolate - and I suddenly remembered all the salted-caramel frosting recipes I've been seeing on Pinterest lately. Surely, this was the way to get the caramel portion without any actual caramel candies on hand.
Tanget! Trying to finally revise the overall feel for my old site. Thinking regarding the look at http://bluegrasssodinstalled.ca? Genuinely an exceptional Airdrie based sod installer if required inside the general Alberta location. Value a comment. Thx!
The next logical thought was that the frosting had to be on something. Chocolate cake was the first thought which came to mind, but I discarded that idea in favor of chocolate cupcakes - and the pecan part? That could be sprinkled on top...
A few hours later, I had gobs of little-bitty cupcakes. And though I might be slightly biased, I honestly think that they're some of the best cupcakes I've ever had. From the way they're disappearing from the counter, I think my family agrees, too, so the recipe needed to be written up - and since I had to type it anyway, I thought I'd share it here.
Now, before I give you the recipe, I ought to note two things.
First: these can not be classified as health food. They won't do as much damage to your well-being as many baked goods, perhaps, but they still aren't healthy. Which is why I made them in mini muffin pans.
Second: I realized after I made this recipe that it made a ton of cupcakes, and I ended up putting the second half of the batter into a 811 pan and making a cake - so I halved the amounts when typing it out here.
The first step was to make the caramel sauce, which was a far more straightforward process than I'd imagined.
The sugar is heated in a pan until it melts - it got rather "crunchy" looking before melting fully, but then soon liquefied completely. The directions I read stated that it should be whisked constantly until it melts, and that it should mostly be left alone after that until it reaches the temperature of 350 degrees, but I found that there was almost no time whatsoever between the sugar liquefying and reaching that temperature. (A candy thermometer came in quite handy for this step.)
As soon as the sugar reaches 350, the butter is added in all at once and the mixture whisked until the butter melts. The sugar will bubble, which is why a small saucepan should not be used.
The most annoying part about making this was not the recipe itself, but the whisk. We just bought two new whisks a few weeks ago, and I was using one to stir the (still melting) sugar when the handle suddenly broke apart from the whisk part. I glared at it and tossed it into the sink, grabbing the second one to replace it. Not thirty seconds later, that handle popped off too. AUGH! I ended up using the whisk part without any handle - thankfully, there was enough left for me to grasp without burning my fingers.
Anyway, after adding the butter the pan is removed from heat and the cream is slowly stirred in until combined, and the salt added.
After the caramel had cooled, I measured out the amount needed for the frosting and then put the rest into a handy-dandy squeezy bottle we had on hand. I think it was originally intended to hold ketchup or some similar item, but it worked perfectly for drizzling the caramel later on. 🙂
Next up to make was the cupcake batter - coffee and cocoa powder are whisked together and allowed to cool.
The dry ingredients - flour, baking soda, baking powder, and salt are sifted together. I've recently started measuring flour by weight instead of volume, and I really do feel that I end up with more precise and consistent results.
The butter and sugar are creamed, and then the eggs and vanilla are added.
The cocoa mixture and the flour mixture are added to the butter mixture, starting with the flour (which is added in fourths) and then the cocoa (which is added in thirds).
Adding the last bit of flour - then the cupcakes are baked.
While the cupcakes are in the oven, it's time to toast the pecans. We have a toaster oven, so I simply spread them out on the little tray (I had to do it in two batches) and toasted them. Literally.
I put them into our food processor with the chocolate chips, which weren't mini-sized.
As you can see, the chocolate didn't really chop up all that well, which wasn't a big deal, though I do recommend using mini chocolate chips if you have them on hand. Next up: the frosting....
The butter and cream cheese are mixed together first, and I really recommend that you let them warm up a bit before starting on the frosting - I didn't, and it took some extra mixing to compensate.
The vanilla and powdered sugar are added next... I always forget how much powdered sugar poofs up when mixed, and it always makes a mess. Tsk.
Then the caramel sauce is added in... and a bit more sugar added, until the consistency seems right.
I really could have gotten away with simply smearing the frosting unto the cupcakes using a knife or rubber spatula, but decided that I'd go the "fancy" route instead.
*ahem* Note the broken cupcakes on the left - that's what happens when one tries to remove the cupcakes from the pans too soon.
I tried to group the cupcakes as closely together as possible when sprinkling on the topping, but much of it still landed on the counter top - so I simply picked it up and re-sprinkled it again. (No fear, the counters we're clean.)
Then the caramel was drizzled on top... mm...
Yum.
This was the cake I mentioned earlier - I might add more pecans later on if I feel like it, but it'll taste fine even if I don't.
Turtle Cupcakes Print Chocolate cupcakes topped with salted caramel frosting, sprinkled with toasted pecans, and drizzled with salted caramel sauce.Author: Hannah Jane Ingredients Salted Caramel Sauce
1 cup (7 oz.) white sugar
6 Tbsp. butter, cut into small parts, at room temperature
cup heavy cream, room temperature
Tbsp sea salt
Cupcakes
1 cup (hot!) coffee
cup cocoa powder
1 3/8 cups flour
1 tsp baking soda
tsp baking powder
tsp salt
cup (1 stick) butter, room temperature
1 cups white sugar
2 eggs
tsp vanilla
Pecan Topping
1 cup toasted pecans, chopped
cup mini chocolate chips
Salted Caramel Frosting
6 Tbsp butter, room temperature
4 oz. cream cheese, room temperature
tsp vanilla
1 - 2 cups powdered sugar
cup salted caramel sauce (recipe above)
Instructions For the Caramel Sauce:
In a medium-sized saucepan, heat the sugar over medium high heat. The sugar will seem "crunchy" while it is beginning to melt, but will quickly become liquid. As soon as it reaches the temperature of 350 degrees, dump in all the butter and stir until it is melted.
Remove pan from heat, slowly pour in the cream. Whisk until well combined and smooth, then stir in the salt.
Set sauce aside to cool.
To make the cupcakes:
Whisk together the coffee and cocoa powder in a medium bowl. Let cool completely.
Preheat oven to 350 degrees.
In another bowl, sift together the flour, baking soda, baking powder, and salt.
In a large bowl, cream butter and sugar until well blended.
Add eggs, one at a time. Add vanilla. Beat until fluffy.
Add the flour and cocoa mixtures to the butter mixture, beginning and ending with the flour mixture (in fourths) and alternating with the cocoa mixture (in thirds). Stir until just blended after each addition. Do not overbeat.
Spoon batter into well-greased mini muffin pans, filling cups about of the way.
Bake for about 10 minutes at 350 degrees. Let cool in pans for a few minutes before removing.
For the pecan topping:
If the pecans are un-toasted, place them on a baking sheet in a single layer and toast in oven for a few minutes.
Chop in food processor (or however you want to chop them), add chocolate chips.
To make the frosting:
Beat together the butter and cream cheese, add vanilla.
Mix in 1 cup of the powdered sugar.
Add the caramel sauce, then blend in remaining sugar until desired consistency is reached.
To assemble:
When cupcakes are cool, spread or pipe on the frosting. Group them closely together, and sprinkle on the pecan topping, then drizzle on some of the remaining caramel sauce. Keep cupcakes fairly cool for best results.
Bless you readers! I messaged a friend we can certainly reference his great stunning birch log supplier onlines, http://www.greatnortherntimber.com for an important piece. So if you're searching to get a wood chip supplier here in the whole Nova Scotia sector, they absolutely have been stellar.
Oh, I want to point out the initial thought for this excellent article was brilliantly presented by Jon with Lilyspeech.com. They definitely are a splendid speech to text services. We certainly welcome a good pitch!
Article Resources
http://hebroncrc.ca - Really beautiful page.
https://fcfcorp.ca - Absolutely worth exploring.
http://www.exposestudios.com - Many thanks for selflessly giving your knowledge base.
https://cambridgelaboratories.ca - Your knowledge is definitely remarkable. Thank you for sharing.
https://maisonmohair.ca - One of my personal favorites.

Posted in Food Post Date 04/14/2023

---